A logical and easily accessible installation
A LOGICAL AND EASILY ACCESSIBLE INSTALLATION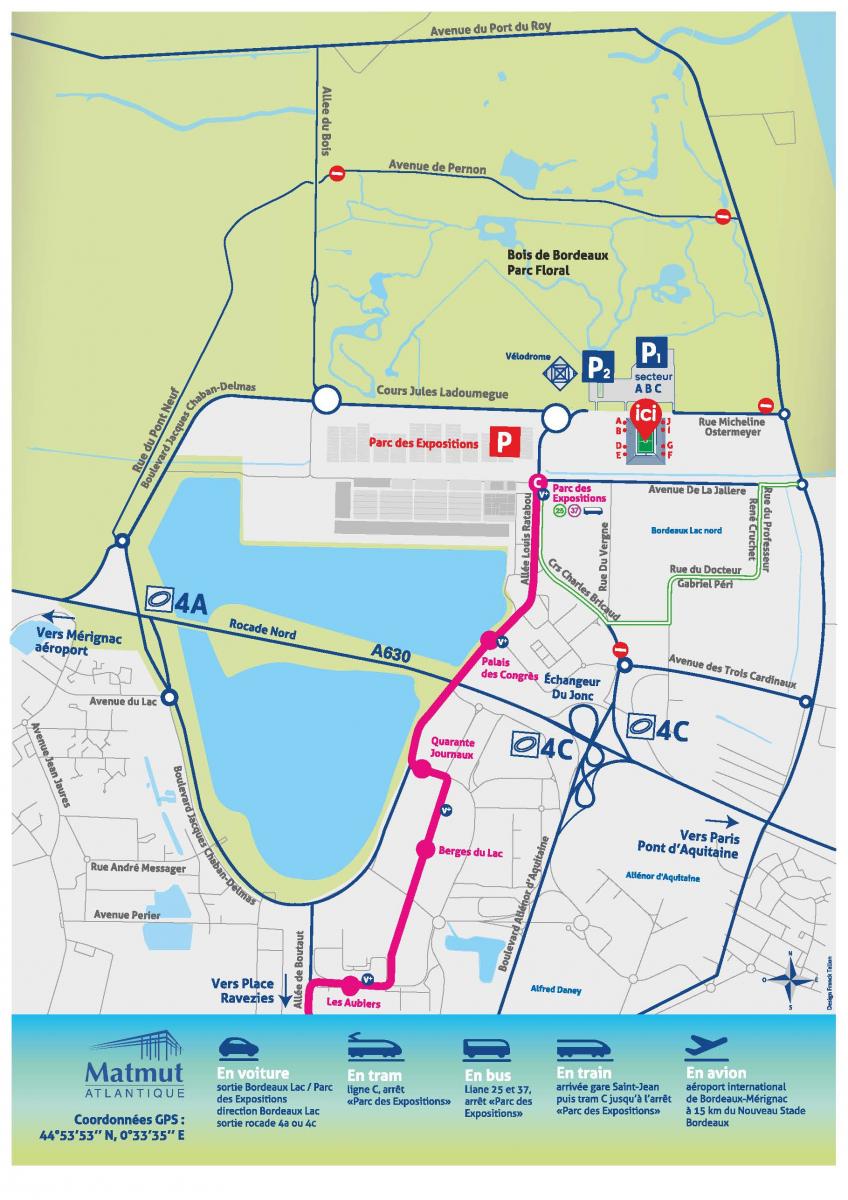 Matmut ATLANTIQUE is ideally located at the crossroads of multiple  modes of transportation, which gives a quick and easy access to the enclosure.
Matmut ATLANTIQUE is directly accessed by the metropolitan area's main road and highway networks and is located only 15 kilometers away from the Bordeaux-Mérignac airport. The tram's C line extension will directly link the stadium to the St Jean station by the end of 2014 and constitute a major element of the public transportation measures facilitating access to the stadium.
For parking, more than 8,500 spaces are available including an area for two wheelers and another for disabled individuals. Also available to the spectators are three large bicycle parking areas as well as charging terminals for electric cars.
The site, with a total surface area of around 20 hectares, stands at the heart of a major cultural, sporting and entertainment center for the Bordeaux region.
Matmut ATLANTIQUE logically finds its place in this neighborhood that also welcomes the Colette Besson sports plain, the Velodrome, the Fair Grounds, the Conference Center, the floral Park and the Lake. Additionally, the stadium benefits from the energy and redevelopment of the Bordeaux-Lac neighborhood and joins a list of numerous projects driving the area : Eco-quartier Ginko, international camping of Bordeaux, activities park…